Regardless of funding, if you are a UBC Principal Investigator (PI) using vertebrates, certain invertebrates (e.g. Cephalopods) and fish, for any research or teaching purpose (including observation of animals), a valid animal care protocol is required (even if the work is being done at another institution).
There are 4 types of animal care protocols available: Research, Teaching, Breeding or Pilot Project applications. Sample animal care protocol applications are available from the ACC.
All protocols are good for 1 year with 3 yearly renewals (total of 4 years), with the exception of Pilots, which are only approved for 3 months, with one 3-month renewal (total of 6 months). 
Resources are available to you in preparing your animal care protocol:
Where the designated staff draft the protocol in RISe, the PI can review and approve the submission. 
Once completed, the PI submits the protocol application through RISe which then must be approved by the Academic Head of Unit before going to the Animal Care Committee administration.
Refer to Submission Deadlines for specific deadline and review dates.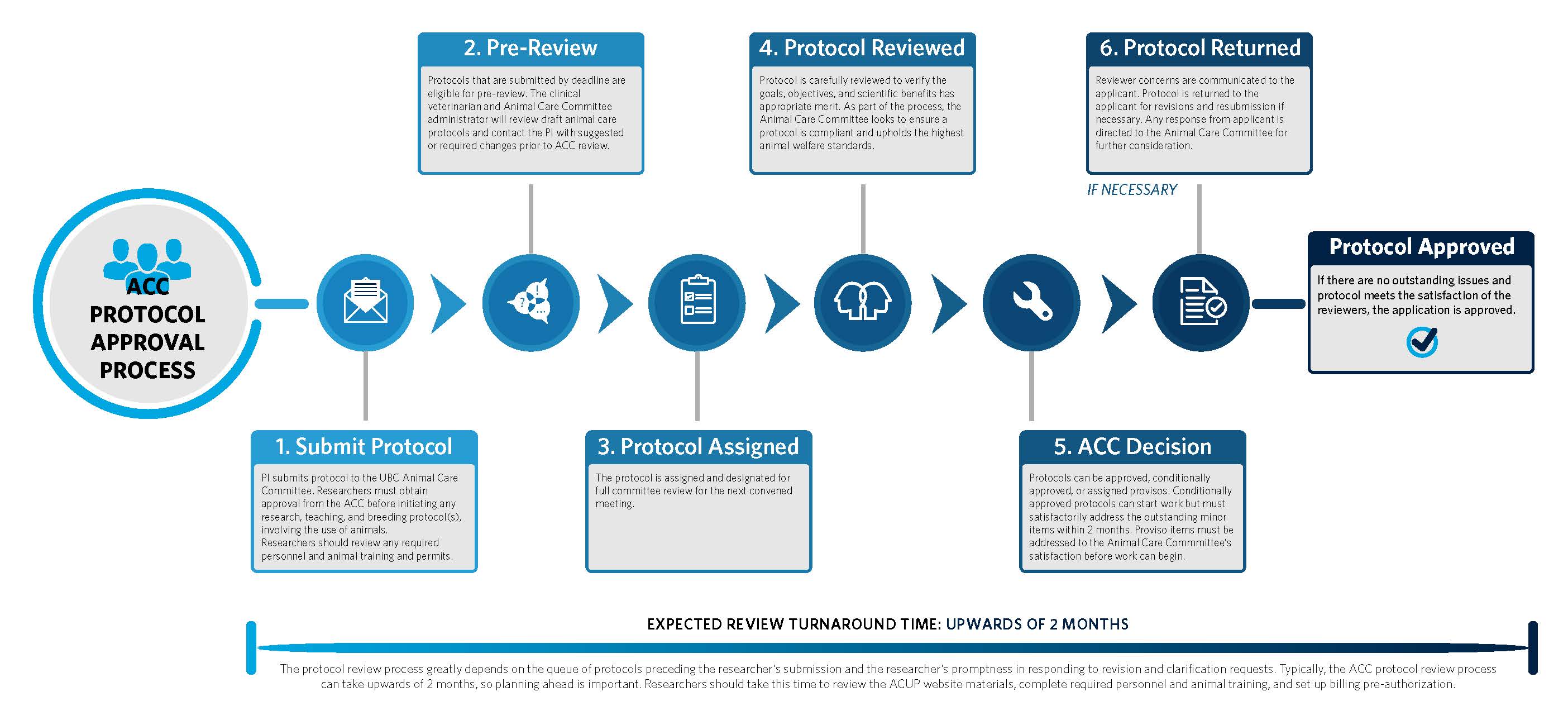 Refer to Protocol Review Process for additional information.