The UBC Animal Care Committee (ACC) is mandated to safeguard the welfare of animals involved in research and teaching at UBC and at all affiliated locations.
UBC recognizes that involving animals in teaching and research is a privilege, not a right. A series of procedures and policies are strictly enforced, internally and externally, to ensure that animal care is a primary consideration in meeting the goals of teaching and research.
Any research or teaching conducted at UBC or by persons affiliated with the UBC that involve the use of animals (including fish) must conform to UBC Policy LR2 (Research) and must have the approval of the ACC.
The Committee is responsible for ensuring that all UBC animal researchers conform to the mandatory guidelines of the Canadian Council on Animal Care.
The ACC reports to the Vice-President, Research & Innovation Office, and its membership includes representatives from the general public and from a number of UBC departments that may or may not involve animals in research.
Committee members review all procedures involving animals and ensure that animals are housed in appropriate facilities under suitable conditions. They also ensure that researchers and animal care staff are appropriately trained and qualified to care for the animals under their supervision.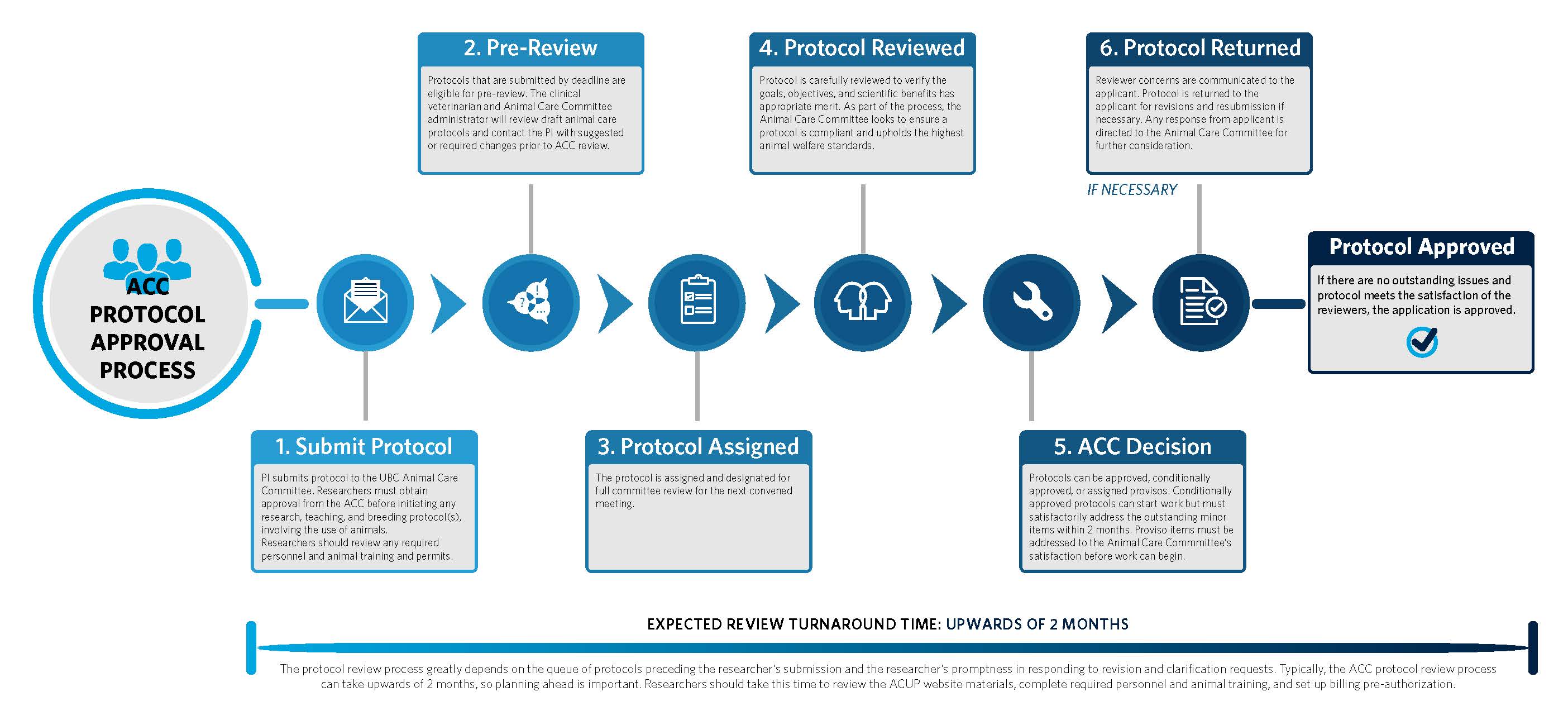 Refer to Protocol Review Process for additional information.
For more details, please see the Terms of Reference.

If you are a member of the community seeking general information about animal research at UBC, please visit www.animalresearch.ubc.ca.